The Yellow Bird
Regular price
$16.99
Wholesale price
$8.75
Unit price
per
Wholesale
Ask for availability
This antifungal foot cream is made with only natural ingredients and is the best foot cream for softening and moisturizing dry, cracked heels and calluses.
Size: 4oz
Full Ingredient List: Organic Virgin Coconut Oil, Organic Shea Butter, Beeswax, Organic High Oleic Sunflower Oil, Tapioca Starch, Essential Oils (Peppermint, Lavender, Tea Tree, Eucalyptus), Rosemary Extract • Paraben Free • GMO Free • Soy Free • Cruelty Free • Made in the USA •
View full details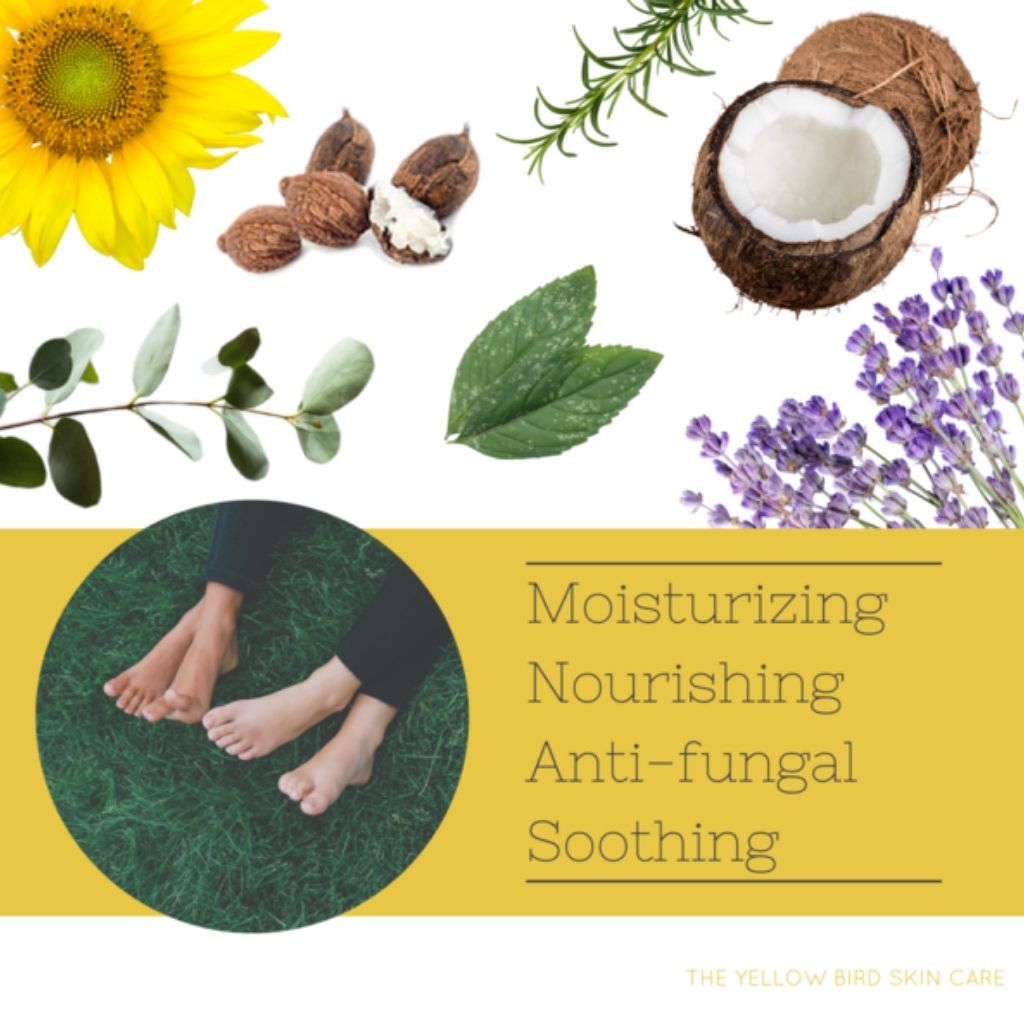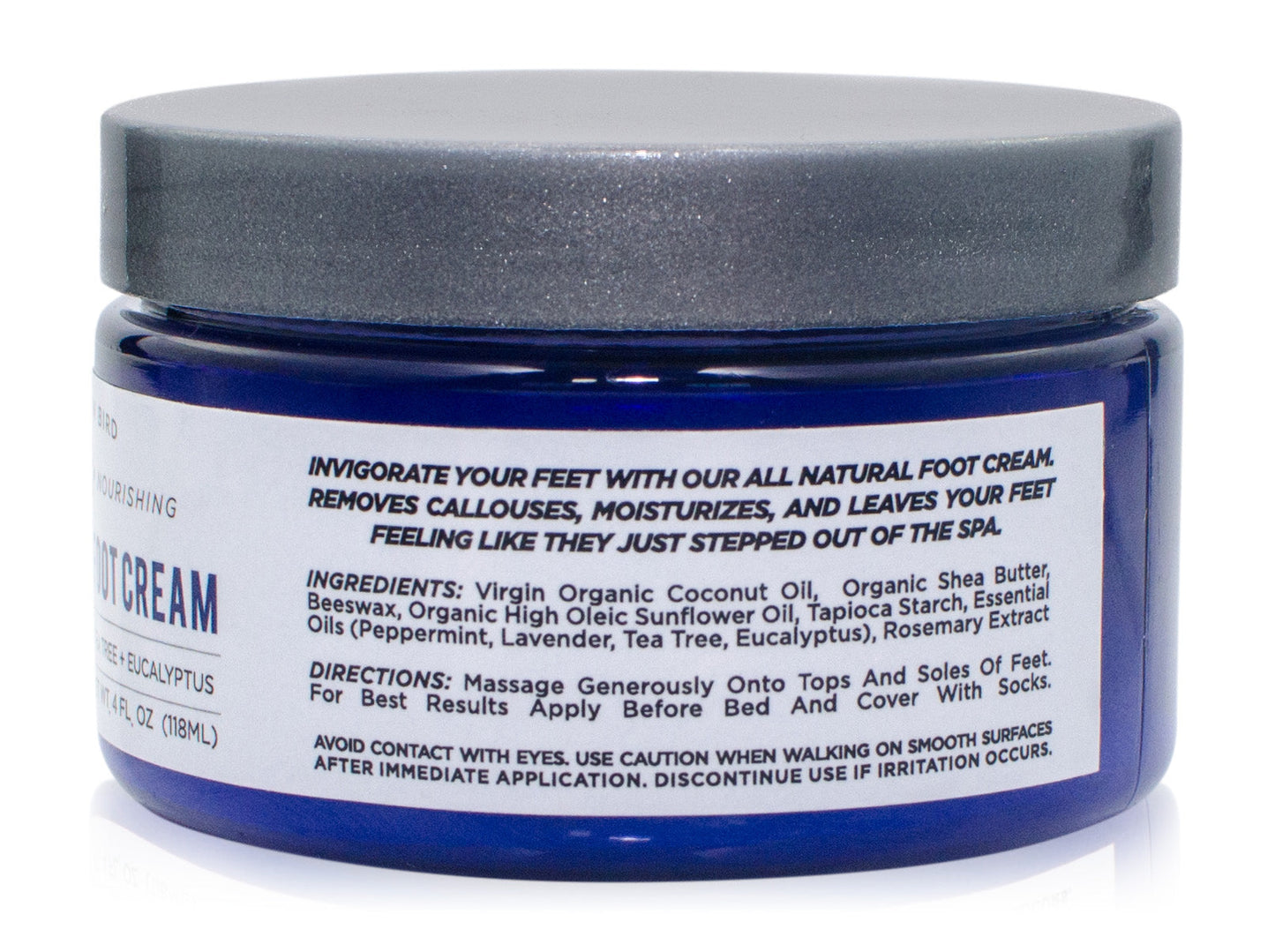 All Natural Foot Cream
Highlights

The total foot cream package—everything one needs to keep feet healthy and looking great. It hydrates and locks in moisture to treat cracked heels and tough calluses, while anti-fungal, antibacterial, and anti-inflammatory essential oils provide soothing relief from odor and athlete's foot.


Our foot cream contains 10 simple organic and natural ingredients, including therapeutic grade essential oils of Peppermint, Lavender, Eucalyptus, and Tea Tree. While highly rejuvenating, it also promotes improved blood circulation and provides a gentle relaxing sensation that's perfect for soothing achy feet and relief from neuropathy.