The Yellow Bird
Regular price
$14.99
Wholesale price
$7.50
Unit price
per
Wholesale
Ask for availability
Handmade activated charcoal scrub for your face and body made with fair trade sugar and dead sea salt. Our charcoal scrub can be used as a gentle face scrub and exfoliating body scrub that won't dry out your skin. 
Size: 10oz
Full Ingredient List: Fair Trade Organic Sugar, Dead Sea Salt, Sodium Cocoyl Isethionate, Coconut Oil, Almond Oil, Grapeseed Oil, Kukui Nut Oil, Avocado Oil, Abyssinian Oil, Activated Charcoal, Willow Bark Extracts, Lavender Essential Oil, Rosemary Oil Extract • Paraben Free • GMO Free • Soy Free • Cruelty Free • Made in the USA •
View full details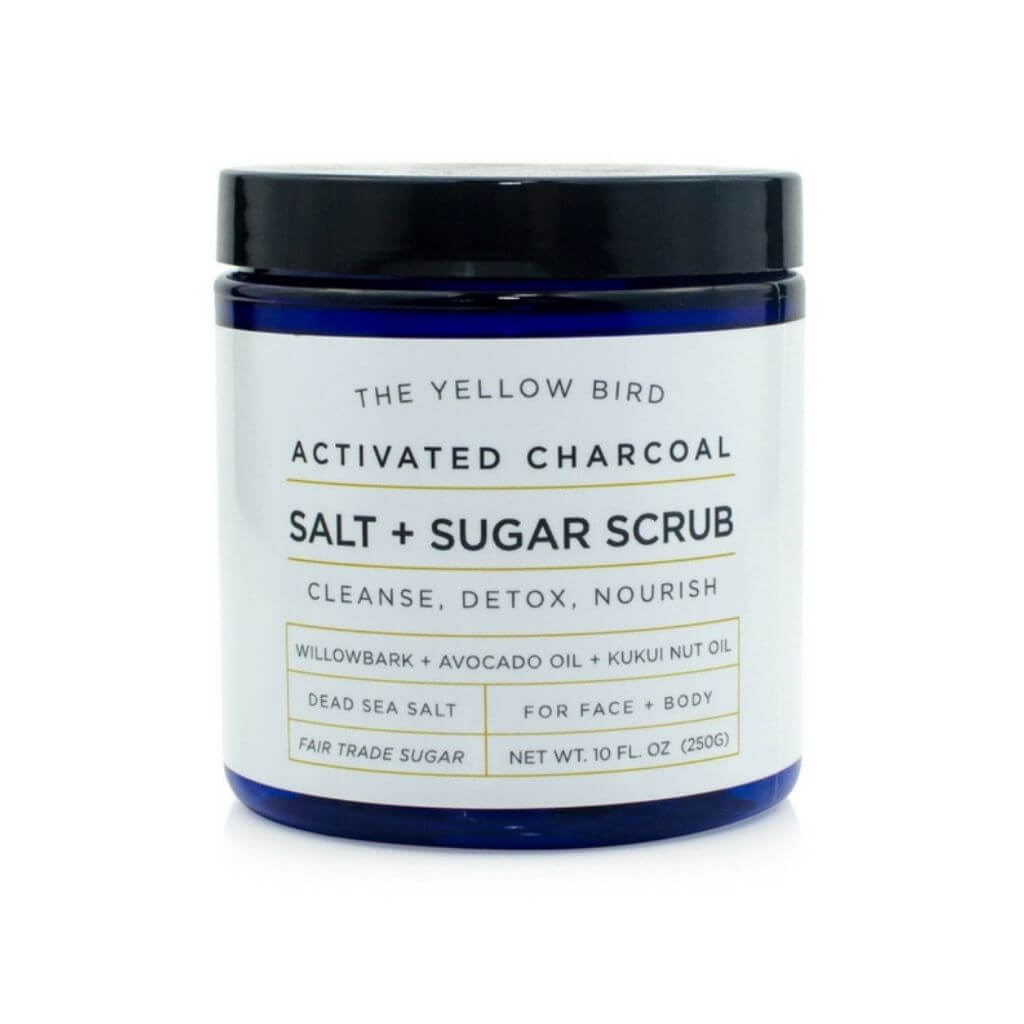 Activated Charcoal Scrub
Highlights

A gentle exfoliating face or body scrub for rediscovering youthful, baby soft skin. Made with the best natural and organic ingredients that won't irritate while also improving elasticity, tightening, and reducing the appearance of fine lines.


Activated Charcoal clears and reduces pore size. Naturally occurring Salicylic Acid in Willow Bark helps eliminate redness and acne. Kukui Nut Oil, Almond Oil, and Grapeseed Oil help keep skin blemish free and glowing. A light layer of these non-comedogenic oils also remain on skin after washing for long lasting skin support. The best exfoliating body and facial cleanser that won't dry out skin.